January 2, 1999 is our 2 year anniversary! That's a long time, right??
OK, I only have five pictures of us for right now
but check back real soon because there will be more!!
This is our first picture we took together, I think.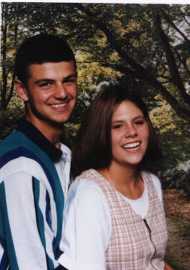 Our Prom Picture
May 26, 1997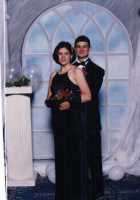 Another prom picture outside of my house!!!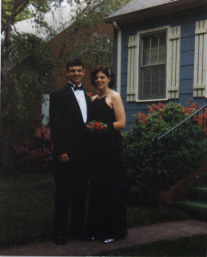 Me and Kris again with one of my stupid looks!!
Sort of a recent picture but I have changed a little more!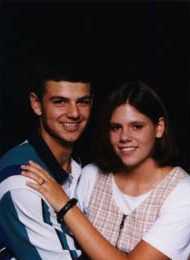 Kris just chilling around the house.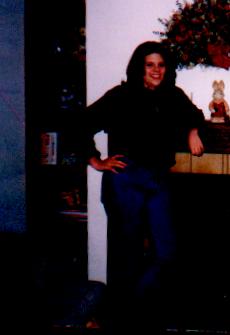 Kris loves horses!! They are her life.