This Page is JAVA Enhanced!!
Check out the weather in my hometown, South Boston VA BABY!!
(Last updated March 31, 1999)

Spot!! ("It's an UP thing!)

Well, it's an ok picture. That's me on the left and my friend
Eric on the right but don't look at it too hard because it is like 2 years old.
I have changed just a little since then. As soon as I get a recent one scanned
in, I'll be sure to put it on here in place of this one.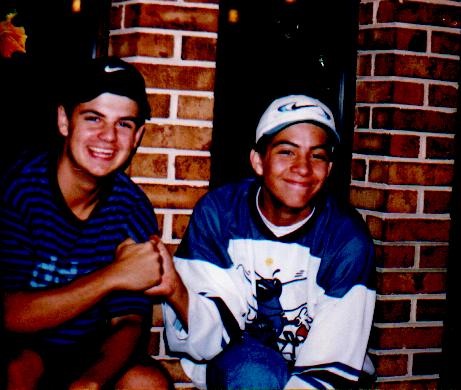 If you want to see some pictures of me and my girlfriend, Krystle, click
HERE
If you don't, well then go to hell and check out
some pics of me (of course, the greatest person that ever lived) and
my friends right HERE BABY!!

Check out these great soccer pictures!!


GO MARK MARTIN!!!
Jeff Gordon fans get the hell out of here!!
My top 4 Interests
1) Krystle
2) SOCCER!!
3) Virginia Tech
4) Talking to Krystle! (I had to put her in here twice!!)

Mike's (my roommate's) Home Page!!
OneBum's World!!

Jimmy's World!!

My Man Todd's Home Page!!
My Friend Ryan's Home Page!!
Check out VT!

Virtual Flowers!! Send someone a flower!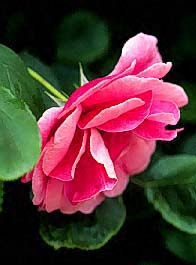 Send someone a virtual present!!
NASCAR on-line. GO MARK MARTIN!!

Get your own free home page right here at

Get your own animated gif files for your home page!!
Wanna CHAT?? Get on the loveline. Just click here!!
Then just click on chat and signup!! Besides, it's FREE!!!!!


What's up everybody?? I am just starting this web page so bear with me as I update it and work on it. My name is Shawn and I am just a guy who likes to have fun just like everyone else. I am currently 18 and I am going to a community college to major in Computer Programming. I love playing soccer and just hanging out with people. There are just three more things that I want to say and they are: 1)check out my floating e-mail link and use it, 2)please sign my guestbook, and 3)leave me a message!! See ya later and thanks for checking out my page!!
You are person number
to visit this page since September 30, 1997!
E-mail me!!

Sign My Guestbook
View My Guestbook

If you want to leave me a message, use my
ANSWERING MACHINE